If you have been wondering how to recite Quran fast, you should know that you are in the right place. Your curiosity, which inspired you to look into ways to read the Holy Quran, will undoubtedly be the driving force behind your success in this endeavor as well.
The recitation of the Holy Quran is an integral component of the religious practice of Islam. You will be able to gain benefits with the recital of each word of the Holy Quran, and it will also provide you with a comprehensive awareness of your existence. When you learn to read the Holy Quran, you can appreciate how elegantly it brings together all aspects of life. So how to recite Quran Fast?
---
Technical ways how to recite Quran fast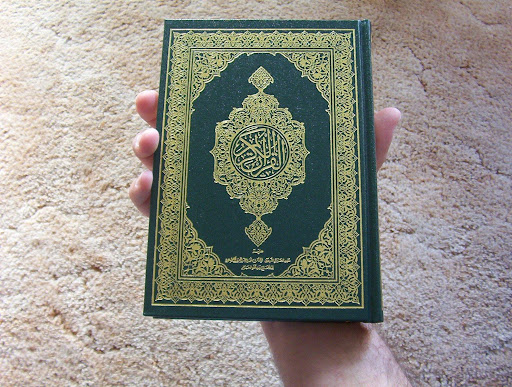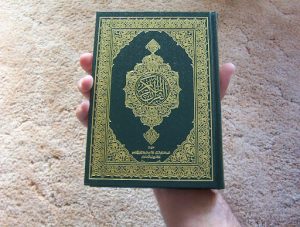 There are many technical ways to approach how to recite Quran fast; next are three of them:
How to recite Quran fast without understanding Quran?
It is not the best strategy to focus solely on acquiring a speedy reading ability without attempting to comprehend the meaning of the verses in the Quran. The Holy Quran is not a required text that one must read to function in society.
Instead, it is a collection of guidelines and practices for leading a healthy life that can benefit you and others. Spend some time grasping the meaning of the Quran before you try to recite the words quickly.
Please read it with Tajweed in mind
The answer is straightforward for those curious about how to recite Quran fast while still grasping its meaning: recite Quran beautifully with Tajweed. 
The first few times you try to read the Quran with Tajweed, you could get the impression that it takes a long time to do so, but your perspective will shift over time. You will become acutely aware of the lightning-fast pace at which you are advancing toward reading and comprehending the Quran.
Arabic
Learning how to recite Quran fast can be challenging for those who do not have Arabic as their first language. If you're having trouble understanding Arabic, start with the translation. The translation will help you better comprehend the language, which will speed up the process of learning how to recite the Quran.
Some individuals consider the knowledge of the language to be one of the most significant aspects of learning to read the Quran as rapidly as possible.
Even if you are not fluent in Arabic, it is still possible to recite Quran beautifully; however, having a working knowledge of the language will make the reading process go much more quickly.
If you have a strong command of the language, you can read and comprehend it with relative ease, even without resorting to translation. You have a quick recognition of the words and phrases as well as a quick reading speed.
Managemental ways how to recite Quran fast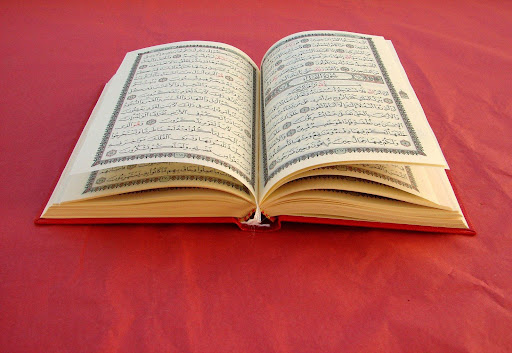 There are many managemental ways to approach how to recite Quran fast; next are two of them:
The key to success in any endeavor is the diligent pursuit of daily objectives. Set your priorities to learn how to recite Quran fast, whether you are seeking a quick way to learn Quran recitation or considering Quran reading while listening to Tafseer.
Maintaining a daily routine is an excellent method to keep track of how far you have progressed as a person over time. Having a Quran planner will assist you with setting objectives that are attainable and will tell you how well you are doing in reaching those goals.
If you already have some familiarity with the fundamentals, you should have no trouble beginning with a daily quarter of Juz'a. Move at your own pace, and be sure to practice Quran reading accurately at all times.
How to recite Quran fast without commitment to punctuality and accuracy?
The process of goal-setting is only likely to be productive if you stick to a regular practice schedule. When it comes to acquiring the ability to recite the Quran in a shorter amount of time correctly, the two golden commandments are punctuality and precision. 
Your daily practice time should be planned out, and you should be sure to stick to the timetable. You will be surprised at how quickly you learn Quran recitation with accurate Tajweed and clarity of language once you have adequately worked on your goals.
---
If you are a Muslim and you are attempting to discover how to recite Quran fast, ALLAH will make it easy for you to repeat. He is overjoyed whenever he gets the chance to observe one of his followers making a concerted effort to grow in their religious knowledge and draw closer to him.
You should determine your goals, be timely, read with Tajweed, and think about the most efficient way for you to learn to read the Quran fast.