If you are Muslim parents living in non-Arabic speaking communities, many of you might wonder how to teach a kid the Arabic Alphabet.
So that they would be able to read and write Arabic when they grow up in their mother language. Fear not; we've got you covered. Here you'll find out how to learn Arabic Alphabet for your kids in a fun and effective way.
---
Why it's important to teach A kid Arabic Alphabet at a young age?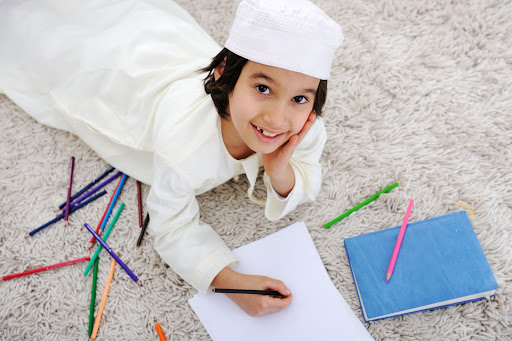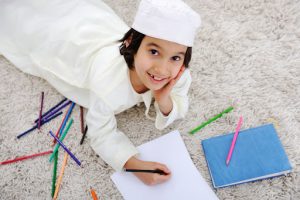 As a Muslim parent, it's important to know how to teach a kid the Arabic Alphabet. Allah has commanded Muslims to understand and reflect upon the Holy Quran.
So How can a Muslim reflect on the Holy Quran and he can't understand the meaning of its verses? And for this understanding, he must learn the Arabic language.
The Arabic language is the language of Allah.
Arabic is the only official language of Islam, and the Muslim holy Quran is entirely written in Arabic. For this reason, all Muslims must know how to teach a kid the Arabic Alphabet to understand Allah's word through prayer and reading the Quran.
And nowadays, it is pretty easy for kids to know how to learn Arabic Alphabet through online Arabic classes.
Arabic is a rich and influential language throughout the world
The Arabic language is considered to be one of the oldest languages in the world. And It is still spoken by more than 420 million people worldwide, becoming the sixth position among the spoken languages in the world.
So one needs to be proficient in the Arabic language to be able to understand Islamic studies at its best. Therefore many parents want to know how to teach a kid the Arabic Alphabet, besides other European languages.  And they choose Arabic as their child's second language for its various benefits.
What is the best age to teach A kid the Arabic Alphabet?
Before we know how to teach a kid the Arabic Alphabet, let us know the best age for kids to start. Many parents wonder about this question; the answer depends on each child's skills and capabilities.
Some kids can start grasping the letters as early as 3, while others need to be older. Meanwhile, some parents begin introducing the Arabic letters at four years old.
So why wait? Now your kid can know how to learn Arabic Alphabet from the comfort of her home. Enroll now in our online Arabic kid's classes at Bonyan Academy whenever and wherever you are.
Tips on How to teach A kid the Arabic Alphabet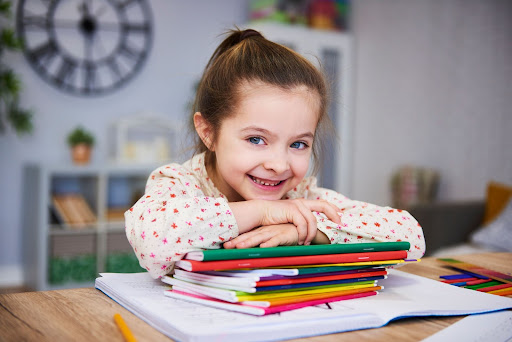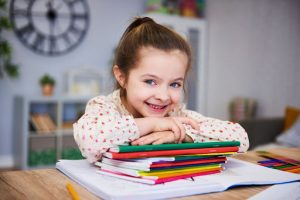 Learning the Alphabet for kids starts with determining the methods based on the kids' age. And as a parent, you may wonder how to teach a kid the Arabic Alphabet. And How can I make my child recognize the letters? Or what are the best methods to do that?
Well, no worries, you can find how to teach a kid the Arabic Alphabet in the following tips:
1. Arabic Alphabet courses online
Another effective way used on how to teach a kid the Arabic Alphabet is by taking private Arabic classes online.
The parents can assist with the lessons and watch their children's progress. If this feels you, give Bonyan Academy a shot, where you can enroll in many Arabic and Quran classes for you and your kids.
2.Using Arabic Alphabet Fun Activities
Kids love games and playing all the time, so you can introduce the Arabic letters to kids using fun and interactive ways of learning. For example, you can print the Arabic letters on paper and cut them out individually.
Then start to introduce the letters to kids at least one letter a week, and make sure to Show it to them and repeat it over and over again.
Don't force the kid to learn the letters all day, but make it just a few minutes a day. And through the week, you can engage your kid in the learning process by coloring or painting the letters on worksheets.
At the end of the week, your children will be able to recognize the Arabic letters and be familiar with them. On the other hand, using the same activity repeatedly not only slows down the learning process.
But also becoming boring for the kids, so it's important to vary the activities used how to teach a kid the Arabic Alphabet.
3- Using Arabic Alphabet flashcards
Another tip used on how to teach A kid the Arabic Alphabet is attracting the child's attraction using flash cards. Flash cards have different pictures and colors that pull the child's attention.
And make them more passionate about learning the Arabic letters. Also, don't spend too long doing these activities with flashcards; make sure to leave regular intervals between each letter.
Otherwise, you can enroll now in Arabic classes for kids at Bonyan Academy provided the best Arabic tutors and the best learning methods suitable for your kids.
4- Know how to teach A kid the Arabic Alphabet through online apps and games
You can find many online sites and apps that develop new methods to teach a kid the Alphabet in an effective and fun way. These games and apps can help introduce Arabic letters to kids without effort.
5- Listen to Arabic Alphabet songs.
There are many kids' channels on youtube where you can find many Arabic Alphabet songs. Schedule them on your phone or laptop, then make your kid listen to them from time to time, and it's better if you sing together.
Kid songs and Arabic cartoons can take an unforgettable place in the mind with their intonations and melodies.
6- Follow the progress of your kid's learning process.
You need to test your child every 2 to 3 days by showing them a group of random letters that they've learned before. And see if they can recognize the letters without hesitation; if not, you need to focus on that particular letter more often.
---
You may spend multiple weeks on how to teach a kid the Arabic Alphabet, as the child may not be able to absorb some letters. So don't be frustrated, you just need to be patient, and they will get it eventually.