Reading the Quran is significant, enjoyable, and straightforward. A lot of people of different ages wish to learn how to read the Quran quickly.
Although this task may be easy for native Arabic speakers, those who don't speak Arabic are in a pickle. They have two choices; either they start learning the Arabic language from scratch and, after that, start learning and reading Quran, or they use a shortcut to directly read the Holy Quran without passing through the classical way.
Today we are going to give you the quickest ways for Quran reading along with the easiest way to read Quran.
---
What Method Of Learning The Quran Is Easiest?
In principle, reading the Quran is simple. However, what is the simplest way to do so?
To learn to read the Quran quickly and easily, you must find a skilled online teacher and be present with him, which is the easiest way you can find. If you want to enroll your children in online Quran classes for kids, then Bonyan Academy is your best fit.
Read The Quran Quickly But Correctly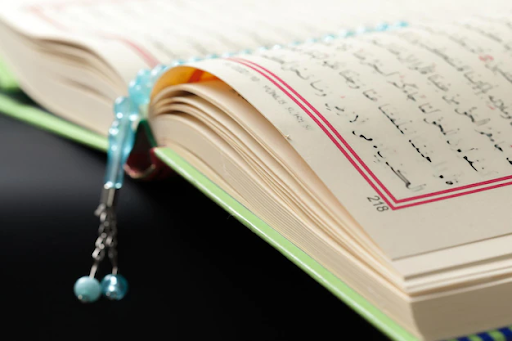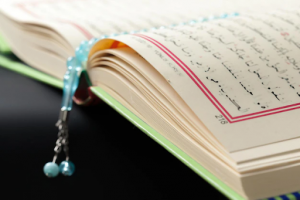 You can read the Quran correctly by reading the verses aloud while using the correct letters and vowels. However, you must master the Tajweed of the Quran if you wish to improve your Quran reading. 
Tajweed, which translates from Arabic as "making better or more beautiful," is a collection of guidelines that aids in a more accurate and fluid recitation of the Quran. Does that imply that I cannot read the Quran without understanding Tajweed? Of course not. 
Without knowing Tajweed, you can still read the Quran. However, by mastering Tajweed, you advance and improve your correct Quranic reading.
How Can I Read the Quran Quickly?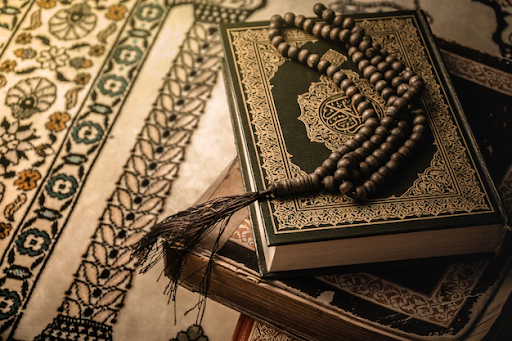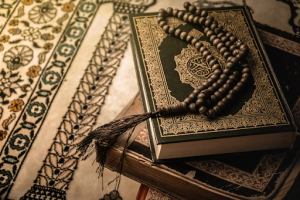 Getting some tricks to shorten the path is essential if you want to learn the Quran on your own. If you do the following, your task will be easy.
1.Repetition Makes Perfection
It is simple to learn the Quran quickly, but you will need to invest some time and effort in it. You are strongly advised to read what you repeatedly know each day to engrave what you have learned. 
You could learn to read the Quran quickly. Still, without repetition, you can easily find yourself back to the starting point, and believe me, that's spiritually devastating to the learning process.
Exercising what you have learned on brief portions of the Quran is vital for the continuity of the process; at the beginning of each session, you should assign at least 15 minutes to remember what you have accomplished in the previous session.
2.Read Arabizi Quran In Your Language
Arabizi is writing and reading Arabic words with non-Arabic letters. For example, the term (العربية) means (Arabic) in English, and that's the translation. With Arabizi, the word (العربية) becomes (Al Arabiya).   
This is considered a shortcut to read the Quran quickly but pay attention because some Arabic letters don't exist in other alphabets, like the letters عـ and خـ. In this case, you have to learn how to spell these letters first and start reading Arabizi. Don't worry; these letters are not many.
3.Use The Online Version To Read The Quran Quickly
The Quran is available in print, but you can also find an electronic or online edition. This could be useful if you want to narrow your search to specific subjects or want the ability to search the Quran.
Another advantage is that you can read the Quran online or as an ebook wherever there is internet connectivity, which may be handier than lugging a paper copy of the book wherever you go.
It may be a little bit hard for children to practice the online version; that's why we recommend online Quran classes for kids.
4.Listen To Audiobook To Read The Quran Quickly
Depending on your preferred study approach, you might find it simpler to follow along with an audiobook rendition of the Quran. The Quran is also available online as an audiobook, and some e-readers will read the Quran for you as an ebook.
The ability to read at times when you wouldn't typically be able to, like during your commute to work or school, while working out, or while completing household duties, is an extra benefit of listening to the Quran.
---
The Quran is simple to read because Allah, the All-Exalted, wanted it to be a reminder for us, as He stated in the Quran. 
Anyone, young, old, man, or woman, can learn to read the Book of Allah because it is not a strenuous activity to teach and learn. But it's crucial to understand that learning requires effort and time, just like learning any other thing. 
By imparting knowledge of the Quran to others, it is anticipated that a growing number of people would become familiar with the holy book of Allah and experience the joy of reading and comprehending it. 
I pray to God that anyone can read the Quran quickly!