The act of Quran memorization reminds us daily to pursue all our life goals with the remembrance of Allah SWT in our hearts and please Him in our minds.
And there is no act better than preserving and spreading the word of Allah SWT, or who lives their life for the foundation of love and service to the Almighty.
Therefore in this blog let me guide you to the best practice tips for Quran memorization online in a fast and easy way.
---
Set a specific plan for your Quran memorization online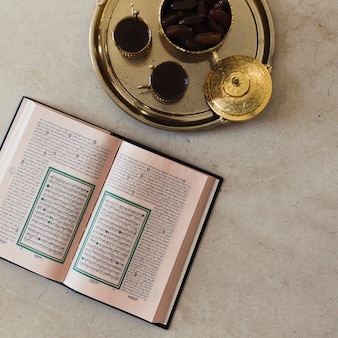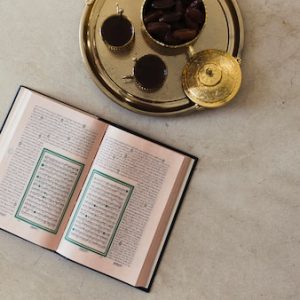 Different people have diverse methods to memorize the Quran, but sticking to an organized and systematic plan will make Quran memorization online much easier.
For example, start with the last juz of the Quran then commit yourself to memorize a specific number of ayat every day, and so on.
Another effective way to memorize the Quran easily is to have the Hifz program and through it, you can write down your goals for memorizing the Quran so it can be your motivation to complete Quran memorization online.
But if you can't do that on your own, Bonyan Academy online Quran school is here with certified Quran tutors and the best online Quran classes wherever you are in the world.
Wake up early for a better Quran memorization
Before you start your journey to Quran memorization online you need to renew the intention to memorize the Quran first, then inshallah you will finish it and get what you intend.
Also Make sure to wake up early, and start your day with prayer and reading the Quran, as the mind can absorb more information better in the morning and leave the revision in the evening.
Make Quran memorization online your new life Routine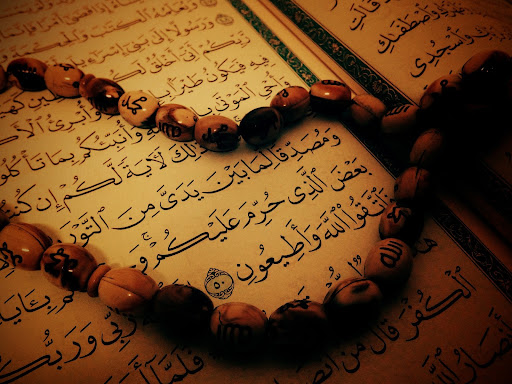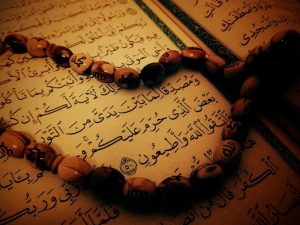 For example, you can recite the lines of the Quran that you've learned and repeat them in the prayers every day, and make sure to recall what you've learned from the previous day, and memorize it with the new lines. 
Another effective tip for Quran memorization online is to write down what you've learned on paper and keep this paper with you to revise it wherever you go.
Also, you can listen to the verses of the Quran you want to memorize, so you can repeat them correctly with tajweed.
Memorize the Quran in a quiet place
Find a suitable and quiet place in your home to learn the holy Quran without any distractions or annoying voices, so that you can learn and memorize the Quran with your heart and never forget it.
Try Quran memorization online classes 
 You can enroll in the best online Quran classes at our online Quran school Bonyan Academy which can help you memorize the holy Quran fast and easily.
Memorizing Quran online with Quran tutors
Having a Quran tutor is highly recommended for you, so he or she can help you to memorize and recite the Quran perfectly, thus choose your Quran tutor very carefully.
And it will be much better if you learn the Quran with native Quran tutors, so if this feels like you try Bonyan Academy for more online Quran classes with the best hifz plans.
Be patient and view Quran memorization as a lifelong journey
Do you know why most people fail with Quran memorization?
Many people view Quran memorization as a daunting and impossible task to even start with and believe that they have to be young to be able to memorize the Quran.

having no patience, wanting to finish it as soon as possible.

Not get proper revision after memorization, or they make the same mistakes during memorizing so they get demotivated.
So don't rush things out and remember that you will be rewarded anyway inshallah as long as you are trying.
Why Quran memorization online is important for Muslims
There are many benefits of memorizing the Quran online, but there isn't a better moment other than the one when meeting on the Day of judgment with Allah Almighty and you have memorized His words.
So many Muslims are eager to act out this great worship not only to memorize the Quran as an act but also to apply it in their life and get awarded in the hereafter.
And I can sum up some benefits and virtues of memorizing the Quran online next.
Benefits of Quran memorization online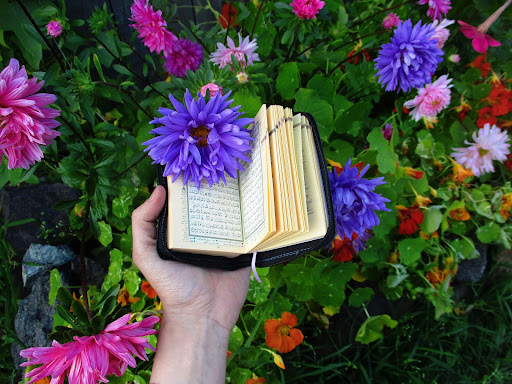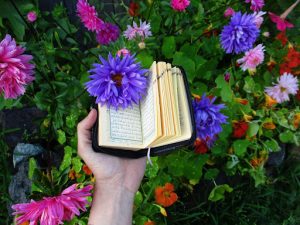 1. Quran memorization online is a profitable trade
Dedicating your time and effort to memorizing the Quran is a profitable trade with Allah in Dunya and Allah will give so much reward for it in Akhirah.
And for this concern, you can try our Quran memorization program at Bonyan Academy, where you can memorize the Quran from scratch with our professional Quran tutor.
2. Our way to get saved from Hellfire
Quran Memorization online keeps you connected with Allah throughout your life in which there will be no shaitan or any evil acts.
So that the Quran is our true protector from hellfire in the Hereafter and our ultimate guide in this life.
3. Quran memorization online makes you the best in the sight of Allah
The prophet Mohamed (P.B.U.H) said:
"The best amongst you (means Muslims) are those who learn the Quran and make sure to teach it to others "
And there is nothing more honorable for any Muslim than being the best in the sight of Allah. So why waste your time, you can have the best Quran classes now with  Bonyan academy programs for online Quran school l.
Memorizing the Quran gives you a crown of honor 
the person who has memorized the Quran, will be crowned with honor and wear a garment of honor in the Hereafter. Also, the reciters of the Quran have the company of noble and obedient angels.
Having good deeds for reciting the Quran
"Read, ascend and recite"
When you recite a letter from the Book of Allah, you will be awarded a good deed, and a good deed gets a ten-fold reward. And Quran recitation program 
The best online Quran classes in Bonyan Academy teach you how to recite it properly in a precise manner, as it should be done.
---
Memorizing the Quran will open all doors of good for you, making you a new person and removing all your concerns, grief, and fears, plus It will be your defender and your intercessor at the time when there will be no one caring for you, even the nearest people.