Did you realize that age directly correlates with how quickly you recall information? 
These days, we have to memorize many things, whether it's the Quran, school, or work. When it comes to learning the Quran, you should have a sharp memory and the mental capacity to retain more than 6,000 verses. Therefore, the ideal age for Quran lessons online or on your own should be known for that purpose.
I'm sure you've heard the phrase "the earlier, the better," but does it also apply to memorizing the Quran? Is there an optimum age for memorizing the Quran? And how you can help your child with this task.
Inshaallah, we will inform you of the appropriate age to begin memorizing or learning in Quran classes online based on scientific research, and the things you can do as a parent to help your child throw the process.
---
How to know the age of starting Quran classes online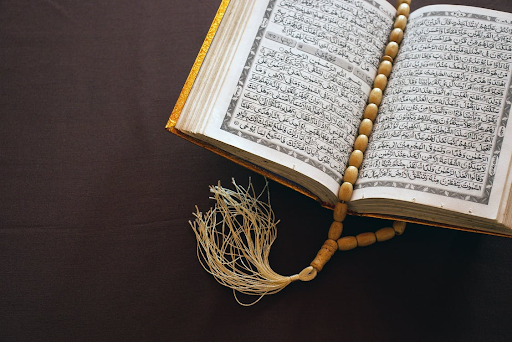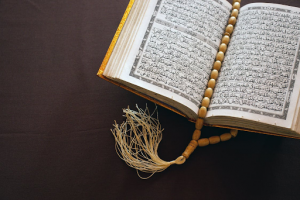 Timing is the most important thing when it comes to online Quran learning, and this is what we will enlighten in the upcoming points.
While there are varying views on the ideal age for memorizing the Quran and the appropriate starting age, it is widely agreed that young age is crucial for the quality of instruction, especially Quran lessons online. Some scientists believe that the age range between 6 and 15 years is ideal for conservation.
According to research, age has been found to impact how motivated people are to learn the Quran; in other words, there is a big difference in motivation between those who begin memorizing the Quran at a young age, and those who start later in life.
A prior study on the memorization of the Quran in young children revealed that memory improved after 15 minutes of listening to the Quran being read. We conclude that memorizing, especially in Quran classes online, is more effective at a young age.
Why Is Age 6 The Ideal Age For Memorizing The Quran?


Is Age 6 The Ideal Age For Memorizing The Quran?
For multiple reasons, childhood is regarded as the ideal age for memorizing the Quran. You can undoubtedly memorize Quran whenever you like. But the better it is, the earlier you start. Let's examine some of the factors that make early-age memorization of the Quran the most effective strategy.
1. Mental wellness
Some children have an ingrained aptitude for learning and grasping new concepts. They are capable of memorization and have quick reflexes. 
Begin observing your child's mental development. If you believe your child to be a better learner and they begin to comprehend something, they can learn the Quran before turning six. It is advisable to wait a while if your kid takes a while to understand something.
Knowing your child's activity level is one of the finest ways to determine when they should begin memorizing the Holy Quran. Look for factors like their schoolwork, assignments, and other such things. 
They would find it simpler to learn the Holy Quran if they are around six and have plenty of time. Therefore, enroll them in one of the Quran classes online so they can begin memorizing the Quran.
2. Less Occupied
The best part about childhood is having a lot of time. It is simpler for children to begin memorizing the Quran when they have plenty of time. They don't have any obligations. 
When you are 6 or 7 years old, even managing schoolwork is simple. Therefore, the fact that your kid has a lot of free time, will make him excel in Quran classes online and memorize faster.
3.Memorization Is Comfortable
Kids frequently excel at memorization for various reasons, including their natural talent and less active brain.  
You could find it more challenging to remember the same information as you get older. Children naturally find it simpler to memorize and learn Quran as a result. Encourage your child to memorize Quran classes online while they are still young.
4.Less Social Exchange
Our time is heavily consumed by social gatherings. Our social interaction increases as we age. With age comes a more remarkable lack of time, whether it is for your business, relationships with friends, or interactions at work.
Therefore, Memorizing Quran may take longer. However, not all of these activities keep kids busy, and because of this, it is better to learn the book of God by heart in Quran classes online when your children are still young.
 Things you can do to help the process
Parenting is arduous, and no book will tell you exactly what to do with your kid. But with a holy and sacred task like memorizing the Quran, you have to look for information to avoid committing any mistakes; that's why you should read the following carefully!
1. Teach Them the Importance of It
The final book of Allah is, in fact, the Quran. Allah has promised numerous rewards for reading and comprehending this in the afterlife. 
Inform your youngster about the advantages of remembering and reading the Quran. They will gradually grow interested thanks to it. However, avoid bringing up this subject every time you sit with them because it can cause them to lose interest. Pay attention to how your child is feeling and adjust as necessary.
2. Don't overburden your child with Quran classes online
Kids start attending school when they reach a specific age, and adding Quran classes online to their calendars might be difficult for them. 
Your child might experience stress. In this situation, the result will be particular difficulties reading or remembering the Quran, and of course, that's not the intention.
Specific mental health issues could result from the issue if it continues. You must therefore determine whether your child is overburdened or not. 
Try asking them frequently about how they are doing and how they are navigating their course, and adjust their schedule accordingly.
3. Receive reports from Quran classes online
As a Muslim parent, you are in charge of ensuring that your kids learn and memorize the Quran. You can also look at his performance report to find out how well your child performs.
You can speak with the Quran instructor instructing your child in the Holy Quran and inquire about their progress and performance. Assist your youngster in overcoming his difficulties by asking his teacher about them.
4. Motivation Is The Key for successful Quran classes online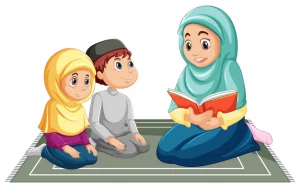 Everywhere and on everyone, motivation is effective. Your child can start to believe he can't memorize the Quran due to pressure or unsuitable Quran classes online. 
Don't let him become unmotivated or lose interest; that's the worst thing that could happen! Your responsibility as a parent is to inspire your kids and let them know they can do anything. To accomplish your goals, motivation is always crucial.
5. Offer to reward him 
One of the finest methods to encourage your children to learn the Quran is rewarding them. With a modest incentive, you should pleasantly surprise your kid.
Setting objectives for your child is an alternative. If they succeed, they receive whatever rewards they desire. This will have a huge impact on your child's performance and will keep him motivated in Quran classes online.
---
It would be less burdensome if one entrusts them to a qualified instructor in Quran classes online. Bonyan Academy has one of the best online Quran teachers. 
Nevertheless, parents can teach their children the Quran if they have the necessary knowledge. For example, it is vital that they first memorize short surahs as they don't know how to read the Quran at an early age. 
After that, when they get older and reach school age, they can slowly learn how to read the Quran, starting with the alphabet and the vowels. 
Moreover, they must become familiar with Quranic concepts such as monotheism and prophethood when they get older. 
Inshaallah, our children will become fond of the Quran as they grow older, provided that you provide the best online Quran school.