In recent years, online Quran memorization has become a popular way for Muslims to learn and study the Quran. There are many benefits to memorizing the Quran online, including the ability to access a wide range of resources, the flexibility to study at your own pace, and the convenience of being able to access your materials from anywhere in the world. 
The Quran is the central religious text of Islam, and its memorization is considered a pious act. Muslims believe that by memorizing and reciting the Quran, they can gain closer proximity to Allah.
---
The best techniques for online Quran memorization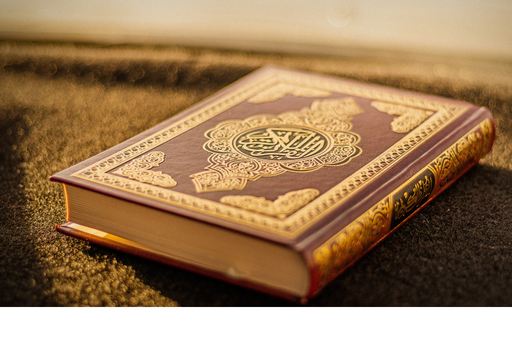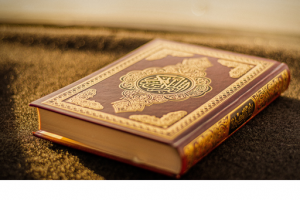 There are many benefits to memorizing the Quran, including gaining a deeper understanding of Islam and developing a closer relationship with Allah. For those who are interested in memorizing the Quran, but are not sure where to start, here are some tips and techniques that can help.
One of the best ways to memorize the Quran is to first understand it. This can be done by reading translations and commentaries or taking classes on Islam by enrolling in a Quran memorization program.
Once you have a good understanding of the meaning of the verses, you can start working on memorizing them. It may also be helpful to listen to recordings of the Quran being recited so that you can get used to the sound and rhythm of the verses.
Another important tip for memorizing Quran online is to create a schedule and stick to it. It is also important to remember that memorizing the entire Quran is not necessary to be considered a hafiz. 
Why memorize the Quran? 
One of the best things you can do for yourself is to memorize the Quran. Not only will it help you to better understand and live out its teachings, but it will also give you a great sense of accomplishment. Here are some tips on why and how to memorize the Quran:
There are many reasons why you should memorize the Quran. First and foremost, it is a command from Allah. In Surah al-Ahzab, Allah says: 
"Indeed, We have revealed to you, [O Muhammad], the Book in truth so that you may judge between people by that which Allah has shown you. And do not be an advocate for the treacherous. (Surat al-Ahzab, 44).
The Quran is a guide from Allah to direct us to the truth and give us wisdom in decision-making. One of the best ways to apply this guidance is by memorizing it. 
Additionally, the act of memorization is itself a form of worship. It requires discipline and focus and can be a way to connect with God.
Finally, Muslims would always look for the best online classes as the spiritual rewards of Quran memorization for them is huge since it can deepen one's relationship with God and bring peace and contentment.
The Benefits of Online Quran Memorization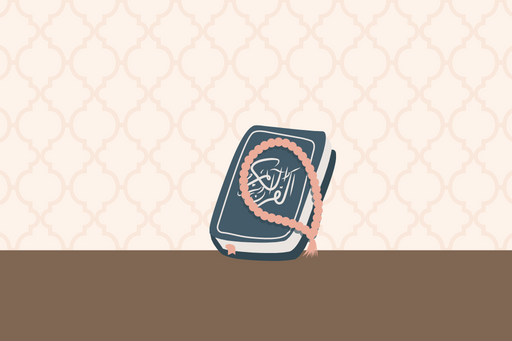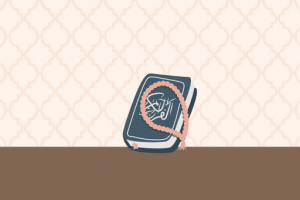 There are many benefits of online Quran memorization. One benefit is that it can help you learn the Quran faster. By being able to listen to the Quran being recited and then repeating it yourself, you can quickly memorize the verses. Additionally, online Quran memorization can help you learn proper pronunciation and intonation. This is important to recite the Quran correctly.
Another benefit of online Quran memorization is that it is more convenient than traditional methods. You can learn at your own pace and in your own time. You don't have to travel to a mosque or madrassa and can instead learn from the comfort of your own home. This is especially beneficial for those who live in remote areas or who have busy schedules.
Most importantly, online Quran memorization can be less expensive than other methods. One can simply look for the best online Quran classes and register at a Quran memorization program at a very nominal price comparing to face to face classes.
How to start memorizing Quran online?
There are many ways to get started with online Quran memorization. One way is to find a reputable website that offers the best online Quran classes. Another way is to find a tutor who can teach you how to read and understand the Quran. Once you have found a method that works for you, stick with it and be consistent in your studies.
If you want to memorize the Quran, it is important to first understand its meaning. An excellent way to do this is to take an online course that will provide you with a basic understanding of the Quran's message. After taking an online course, or finding a tutor, begin by memorizing small sections of the Quran at a time.
Consistency is key when memorizing anything, so make sure to review what you have learned each day. When you are ready to move on to a new section of the Quran, go back and review what you have learned previously. If you follow this method, you will master Quran memorization online in no time. 
The Challenges of Online Quran Memorization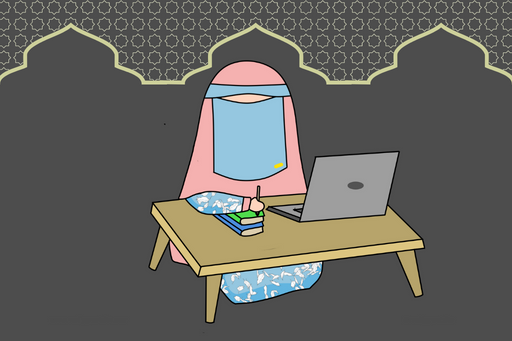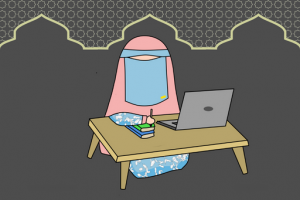 Many challenges come with online Quran memorization. For one, it can be difficult to find a reputable and qualified teacher. There are also many different methods of memorization, so it can be hard to know which one is best for you. Additionally, you need to be self-motivated and disciplined to succeed.
Without a physical classroom or group of students to keep you accountable, it can be easy to fall behind or give up altogether. Finally, distractions are everywhere when you're trying to learn online.
From social media and email notifications to general household chores, it's important to have a dedicated space and time for Quran study where you can focus entirely on the task at hand.
Through the Quran, God calls us to study Him and His signs, so it is only fitting that we dedicate our time and effort to studying the language of the Quran. The reward for learning Arabic is far greater than any other worldly benefit. 
---
The Quran is the Muslim holy book, and it is considered the word of God. Muslims believe that it was revealed to the Prophet Muhammad by the angel Gabriel, and it contains guidance for all of humanity.
The Quran is divided into 114 chapters or surah, and each surah is further divided into verses. Muslims typically learn to read and recite the Quran in Arabic, but there are also many translations available in other languages.
There are several ways to memorize the Quran, but one of the most popular methods is to use an online platform.