The Quran must be learned by every Muslim worldwide. The only things that can secure prosperity in this world like the next are the miracles of Islam and the Quran of Allah, And here comes the importance of online Quran classes for kids. As Every Muslim has a right to the most efficient method of learning the Quran. 
---
Why it is important to learn Quran online?
The Holy Quran is usually studied through an Islamic school/center since it will be supervised by a teacher who is fully versed in Arabic. 
However, not all nations, especially those who don't understand Arabic, have easy access to a mosque or Islamic institution where they may regularly study the Quran. 
Therefore, there must be a different approach to efficiently memorizing the Quran. Online Quran learning has become simple for Muslims all around the world thanks to technology. 
You may access any website offering online Quran classes to take part in online Quran classes for kids or adults using the internet on your device (PC, laptop, smartphone, tablet).
This method became quite well-known due to the concept of learning the Quran at home. Online Quran instruction can have many benefits, though, as with anything.
What are the benefits of online Quran classes for kids?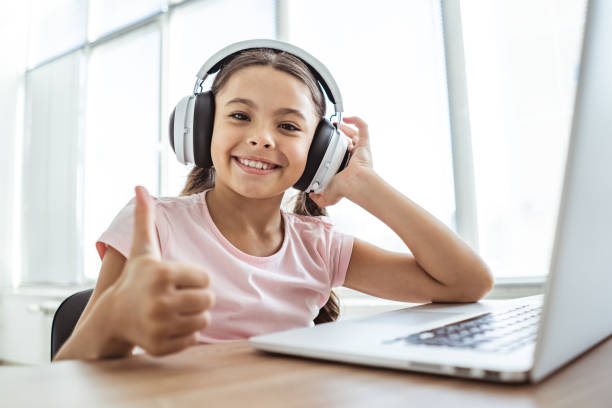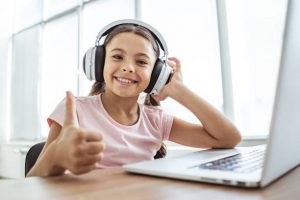 If you still have doubts about what good things you can get if you learn Quran online, read these reasons:
1. Online Quran classes for kids have adaptable timetable
Do you or your children have a hectic schedule that prevents you from finding time to get there at a set time to study the Quran? Is there a certain time you are unable to attend online Quran classes?
Don't you worry. We've got your back!
Bonyan Academy offers flexible timetables around-the-clock, so you may set one according to your convenience. When you specify a time, their teachers will be accessible to teach you the Quran online.
Furthermore, if you notice a change in the routine, it is simple to adjust the timing because the school is accommodating about rotating the program.
2. Online Quran classes for kids are private
While taking a lesson with other students, some students find it challenging to focus, while others get shy, especially in Quran pronunciation lessons.
Because of this, online Quran classes started offering one-on-one lessons to their pupils. Online Quran lessons with a tutor-student relationship guarantee that you or your children will get individualized attention.
One-on-one instruction also allows you to ask questions directly in order to concentrate better while learning the Quran.
3. Online Quran classes for kids have resources for Islamic education
At online Quran classes, you may find a wealth of knowledge about Islam, the Quran, hadiths, surahs, daily living, and the difficulties that every Muslim faces.
You may learn about Quran without having to acquire any books or other educational materials. This increases the value of online education.
4. Online Quran classes for kids have expert tutors
With online tutoring, you are not restricted to Quran tutors in your area. For example, if you are looking for the best Quran recitation or Quran pronunciation but don't find it in your area, you can just look in another place. 
Online Quran teachers are qualified with years of expertise. So they are aware of the best study technique for you or your child's particular demands.
Additionally, after being properly authenticated, they may provide you with appropriate advice on Islamic teachings and respond to your inquiries about the Quran.
5. Online Quran classes for kids have flexible tutors
When it comes to effectively learning something, having the correct teacher is crucial. For a variety of reasons, students may find it challenging to work with a specific teacher.
The advantage of taking Quran courses online is that you may switch instructors if you don't feel comfortable with your current instructor.
Bonyan Academy offers a wide range of educators from across the globe. You are free to pick the best Quran recitation instructor you wish to work with and to switch at any moment if you don't feel comfortable.
6. Online Quran classes for kids are practical
You may learn the Quran much more conveniently since you don't need to visit any place. This helps to cut down on the amount of time that would otherwise be lost in travel.
With just a smartphone or laptop, you may conveniently learn the Quran online from your home or from wherever you want. If you're pressed for time, you may also learn from your employment.
7. Online Quran classes for kids save time
Because everyone these days is pressed for time, each minute counts. You'll waste a lot of time traveling if you pick a school that is far from your home.
Online education, however, does away with this time-wasting. By doing your studies at home, you may cut down on commute time. You can also cut your petrol expenses.
8. Online Quran classes for kids are reliable
The most crucial component of any learning process is consistency. You may learn the Quran more effectively if you have a qualified Quran tutor online.
Online Quran sessions are effective and keep you on track since you get to pick your teacher along with the time that works best for you.
The educational process is also quite enjoyable and participatory. Additionally, with your instructor, you can establish a connection based on mutual respect.
9. Online Quran classes for kids are secure
Most parents are concerned about their children's safety in the existing educational systems. There have been several instances of teachers abusing or beating students in onsite schools. Today's parents are also concerned about child abuse. Such conduct has a harmful effect on children.
However, you have more protection with online Quran courses because the tutor cannot touch your child. While taking online classes, you can keep an eye on your child, giving you peace of mind.
Similarly, you don't need to be concerned about your child getting into any trouble when they are traveling to school. The most secure approach to learning the Holy Quran is, without a doubt, through online Quran lessons.
10. Online Quran classes for kids are accessible
The main barrier for those who live in remote places is the expense of studying the Quran because private teachers in their area or through other internet resources could be quite expensive.
However, this method has inexpensive packages, which makes it an economical choice for you. The majority of institutions provide a range of courses with prices between $40 and $200. 
So, you may pick a bundle that suits your price range. Additionally, most of them provide a FREE, one-week trial period. You may thus decide whether or not to continue after the trial time.
11. Online Quran classes for kids have monthly reports
Parents receive monthly reports from online teachers documenting their children's growth, which is another advantage of taking Quran sessions online. 
The reports can encourage students to keep studying and be proud of their accomplishments. If you're learning the Quran on your own, monthly reports will enable you to track your development and boost your motivation.
Still skeptical? Read the rewards of learning the Quran.
Rewards for learning Quran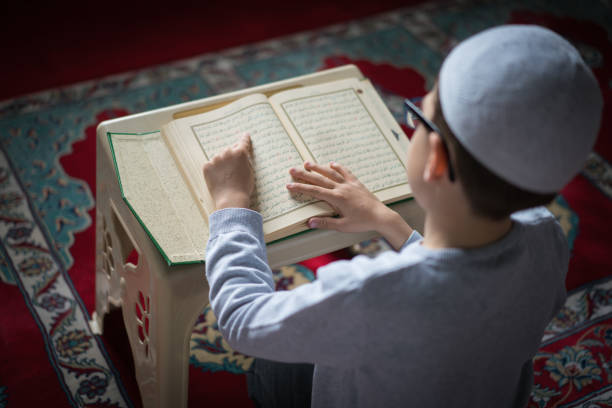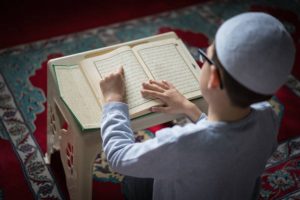 Online Quran classes bring you a lot of rewards from God Almighty, so what are they?
1. The one who learns the Quran is a member of God's people
One of the most notable benefits of learning the Noble Quran is that it makes one a member of God's people both here and in the Hereafter.
2. The Quran enhances your position in paradise
The position of the honorable angel is attained by those who learn Quran online or onsite.
3. Highlighting your significance in this world
As one of the persons that others revere and appreciate, he rises in rank and commands respect from them for the knowledge of the Quran he bears in his heart.
4- People who learn the Quran by heart are rewarded in this life and the next
The people of this world envy the preserver of the Quran for the position he reached by learning the Book of God, as they know they are well taken care of.
---
Mankind has always been afraid of things that he doesn't know or understand, but ask yourself this: What harm can you endure from just trying online Quran classes for kids?