The pillar of every Muslim is the Holy Quran, which was revealed to Prophet Muhammad (PBUH). God has explicit in His Book how He wants us to live. Therefore, it is the most significant text a Muslim will ever read or recite. Due to the global memorization of the message of Allah SWT by millions of people, it has been passed down to many generations of Muslims. But reading or comprehending the Quran is not the same as reciting Quran.
You've come to the right place if you are eager to try to recite Quran easily. Here, we'll go through strategies you can use. Here are three tips for how to recite Quran.
---
With Tajweed, You Will Know How To Recite Quran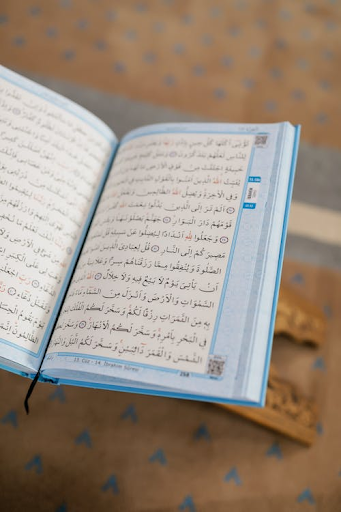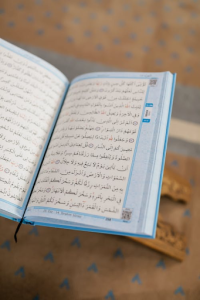 Learning the Quran with Tajweed is the first and most crucial advice to know how to recite Quran. Tajweed describes a set of guidelines for correctly pronouncing and reciting Quran.
You can learn how to make your voice more beautiful when reciting the Quran by using these pieces of advice:
1.Gain better pronunciation to know how to recite Quran
Learning to recite the Quran beautifully with Tajweed, which entails pronouncing the words as they would be said in the Arabic language, is one of the other crucial first steps. The Holy Quran has 114 chapters and more than 6000 verses. Therefore, the first step is correctly pronouncing each letter that makes up a word. 
Understanding the letters, their sounds, and their pronunciation is essential for correct Holy Quran recitation. To master the recitation and learn how to recite the Quran beautifully and more effectively, you must first practice the sounds of each letter.
You may have observed seasoned Quran reciters who purposefully produce specific sounds of some letters in a particular rhythm. All of this is carried out as per Tajweed guidelines for Quran recitation. Therefore, it is crucial to stay current on all other topics and Tajweed knowledge.
The best way is Quran recitation Online with Bonyan Academy because they have great teachers.
2.Know when to pause, stop, or breathe properly
Your Tajweed will be accurate if the timing and delivery of each letter and word are precise. You may have noticed that experts often pause, purposefully pronounce specific letters and rhythms, and do much more when reciting the Quran because they are all a part of how to recite Quran.
It is crucial to adhere to every guideline that makes Quran recitation in the manner of Prophet Muhammad (PBUH). Learn how to take deep breaths when reciting the Quran or when to pause while doing so. When everything is done correctly, you'll notice a significant improvement in your Quran recitation, and the reading takes on more significance.
How To Recite Quran Without Understanding?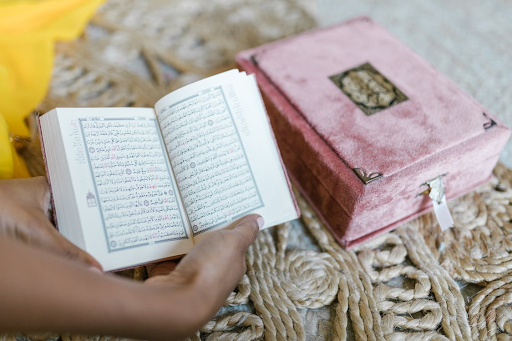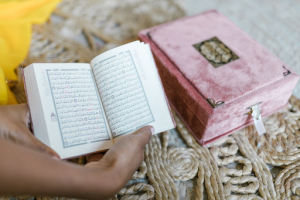 All Muslims must read and comprehend the Quran properly to know what is being said. Understanding what you are reading is the best thing you can do. You won't need a translation if you try to understand the Quran through Tafseer.
By understanding what you've read, you'll be able to recite the Quran with Tajweed in a sincere manner and with all of your emotions coming from the heart. It is advised that you are familiar with Quranic Arabic to achieve this. If Arabic isn't your first language, what should you do?
1.Study fundamental Arabic grammar
The Quranic Arabic grammar may take some time to learn and comprehend, but everything else becomes more straightforward once you do. Following this, you'll be able to construct brief, simple sentences and understand their meaning, and after that, you will know how to recite Quran.
2.Understanding Quranic terminology
The Noble Quran contains some unique terminology and a lexicon that people don't frequently use because it is the word of Allah. Spend some focused time learning the vocabulary that often appears in the Quran, and your knowledge about how to recite Quran will increase.
Listening To Readers Is The Best Way To Know How To Recite Quran
Have any particular Quran reciters come to mind, such as Sheikh Ahmad bin Ali Al-Ajmi? If so, start paying attention to these experts and improve your Holy Quran recitation techniques because auditory learning is a popular technique for learning.
By using audio, you can retain the sound and words in your memory, making it much simpler to learn how to recite the Quran more beautifully than by strictly following written instructions.
Therefore, keep a collection of recordings from your favorite reciters close at hand and keep listening to them until you are comfortable with the proper pronunciation.
Learn how to recite the Quran like them beautifully and how to project your voice to produce a good recitation. But it's okay to adhere to them sparingly. The only objective is to practice Quran recitation using their recitations as models correctly.
---
Now that you have some excellent and straightforward advice on how to recite Quran, jump right into your quest to learn the Quran recitation more accurately. 
We should all strive to have the ability to recite the Quran melodiously because it is a highly desirable quality. However, it must be carried out correctly following what Islam permits. So take note of these suggestions, contact our knowledgeable tutors for the Quran recitation online Course, and discover how to recite the Quran.